we make driving look easy
 Driving Lessons in Oxford
DVSA approved and qualified driving instructors in oxford.
Oxon Driving Tuitions is one of the driving schools in Oxford that offers expert automatic driving lessons with experienced and qualified instructors in Oxford and surrounding areas.
At oxon driving tuitions we specialise in providing intensive training and personalised intensive driving courses in oxford which will meet your individual needs to get you on the road legally and safely.
Pass Plus driving courses in oxford allow the newly qualified driver to get the opportunity to gain experience and confidence in a number of areas not covered during their standard driver training.
looking for the best driving schools in oxford?
WHY NOT BOOK ONLINE
Are you planning to join one of the driving schools in Oxford and the surrounding areas? if you are looking for quality and affordable driving lessons then you have reached the right place. 
Oxon driving tuitions is among the best Oxford driving schools in Oxford, offering you fair prices, with discounts for students and NHS workers.
We provide expert driving tuition with fully qualified, experienced and friendly driving instructors.
We make sure to provide you with the best driving lessons experience and also we make sure to boost your confidence.
We fully understand that everyone learns at a different pace and we will do our best to move you along at a rate that is suitable and comfortable for you, thus giving you the confidence that you require and ensuring that you get through your driving test in the shortest and safest possible time.
Bookings can be made by using our simple and secure online booking system is quick and easy.
Should I learn to drive a Manual or an Automatic car?
Learning to drive a vehicle with a manual transmission is more difficult than learning to drive a vehicle with an automatic transmission. This is simply because a manual car is more difficult to manoeuvre due to the added complexity of operating gears by using the clutch and gear stick to choose the most appropriate gear at the appropriate engine speed. The result of this is that you are likely to require more lessons in a manual vehicle before your driving instructor feels that you are ready to take your driving test. There are some situations when driving an automatic car might be a better option. For example, some disabilities might make it easier to operate an automatic car. And if you mostly drive on congested city roads, not having to constantly change gears could make journeys less tiring.
If environmental factors play a role in deciding which type of car you learn to drive in, you might be interested to know that hybrid and electric cars are all automatic, so there's no gear stick. Even more impressively, electric vehicles use just a single gear for both accelerating and decelerating without impacting the car's performance.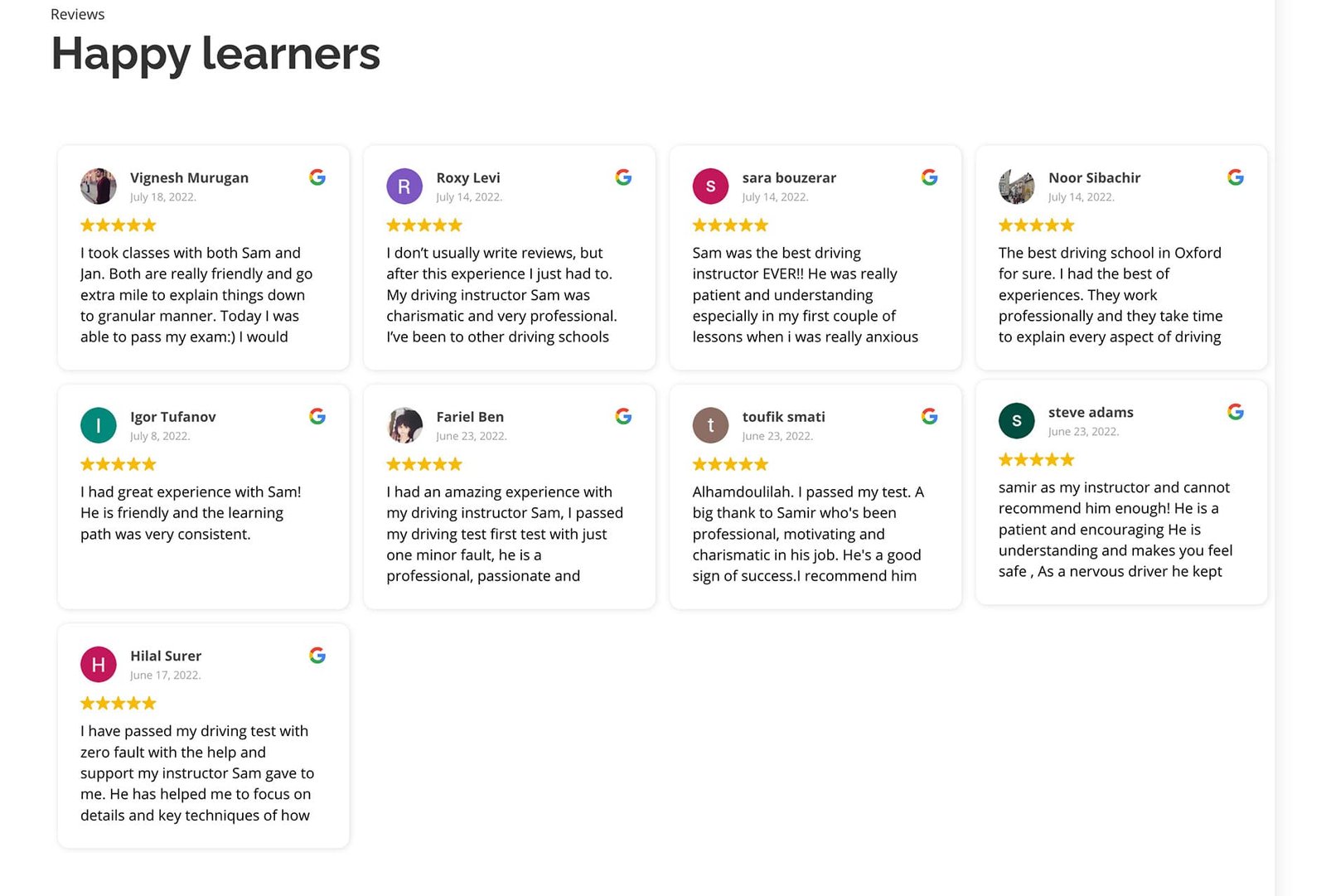 Looking for driving Lessons Classes near Me?
If you are looking for reliable Driving Lessons Oxford, prominent, reputed and trustworthy, then you are on the right page. oxon Driving tuitions is here to offer you driving lessons that can match your goal of joining the class. We have highly skilled and vastly experienced driving instructors who can understand the aim of the next generation drivers. Thus, they provide them with lessons that suit their attitude and goals. Our driving instructors are ready to teach them the new test regulations to let them enjoy safe and trouble-free driving.Our courses and their fees are tailored for various types of students who aim to get professional help in this matter.
Free Motorway lesson if you book 30 hrs or more with us
If you've been considering enrolling in a driving school or studying for your driving test, you might wonder if using a phone, sat nav, or other devices when driving is legal. Maybe you receive an important phone call. Perhaps you got lost on the way to your...
read more